Industry Institute Interaction Cell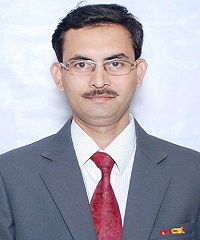 Dr. Prasad D. Kulkarni
Dean-IIIC.
The objective of the Industry institute cell l is to reduce the gap between industry expectations (practice) and academic offerings (theory) by direct involvement of industry to attain a symbiosis., with the advent of globalization and opening up of Indian economy to outside world, competition among the industries has become stiff. All the Stakeholders, namely: Institutions, Industry, Students and Society stand to gain as it can be a win-win partnership. Therefore, there is an urgent need of interaction of industry and academics where academic institutes can prepare students they become as industry ready engineer for jobs in multinational companies and industry will also be benefited by possibility of receiving well-trained workforce so industries also need good students who are well aware of industry standards and capable of achieving better standards.
Our institute has opened a separate cell (III Cell) at ADCET by the interaction and collaboration with around 500 various nearby industries. We have signed almost 100 plus MOUS with various industries. These industry personals have accelerated the sharing of hands on trainings, machine training, soft skill development Etc. at institute level. Students stand to gain by way of hands-on training, reduction of learning curve in industrial practices; and, society stands to gain by way of improved quality of goods and services. As per the new curriculum students have to take the learning of industrial practices through internships and trainings.
Road Map

Objectives :
To understand the need of the strong links with industry
To accelerate various industrial activities by the faculty members and students.
To provide continuing education to people working in industries so that they can upgrade• their technical knowledge, and / or obtain higher degrees; this orients the faculty members towards the industry from the portals of College i.e. Academics.
To enable academics to take a sabbatical in industries; provide internships for students in industries, which will prepare the students better for entering the industry;
To satisfy the stakeholders in collaboration with outside world.
Planned activates under Industry-Institute Interaction Cell:
Industry and market visit and surveys
Student and faculty internships
Participation of industrial experts in curriculum design
Sponsored industrial research
Use of industrial labs by College
Use of specialized database
Proposal preparation for national/international level competitions/symposium.
Use of industrial and institute laboratory and facilities for outside project applications.
Creation of collaborative labs / testing centre at the college
Joint research publication
Solutions for field problems
Analysis & Design problems
Research fellowship support
Industry-Institute Exchange
Visiting faculty from industry
Training programmes / Short term assignments to the faculty members in industries.
Joint industrial projects for faculty
• Outcome of this cell is to satisfy our stakeholders by providing competent engineers.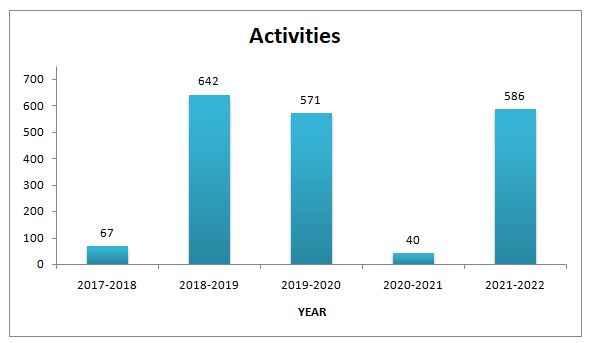 Committee Members 2022-23
Sr.No
Name
Department
Designation
1
Dr. Prasad D. Kulkarni
Mechanical Engineering
Incharge
2
Mr. T.A. Mulla
Mr. Y.S. Lubal
Computer & science Engineering
Coordinator
3
Mr. Ajim J. Mujawar
Civil Engineering
Coordinator
4
Mr. P.D.More
Electrical Engineering
Coordinator
5
Mr. Sushant Patil
Automobile Engineering
Coordinator
6
Mr. Sabarishwaran R.
Aeronautical Engineering
Coordinator
7
Mrs. Carol Vincent Carvalho
Food Technology
Coordinator
8
Mr. Rajesh
Artificial Intelligence & Data Science
Coordinator
9
Ms. Madhuri J S
Internet of Things
Coordinator