Executive Director's Message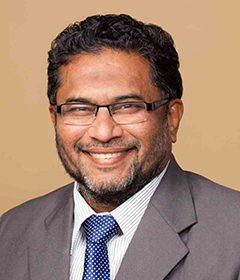 Prof: R.A.Kanai
Executive Director,
Annasaheb Danges College of engineering
As engineering has become a more global profession, issues of quality assurance of engineering education programs have been amplified. Clients or customers in a given country or region want to be assured that the engineering being provided on products and services is of high quality – protective of the health, safety and welfare of its citizens. When some or all of the technical work is being done by foreign educated engineers, questions of quality assurance typically arise. Formal accreditation of engineering programs is today the standard by which such quality assurance is sought.
How to integrate ethical issues into the engineering curriculum remains a work in progress, along with how to prepare students to work and live well with people whose culture, language, skin, religion are different and most challenging task ahead. The focus ahead should be on. Engineering students increasingly need to be educated for international practice. Programs of study should include education in languages, cultures, and mores of foreign countries. International experience through study abroad and internships are a must. Faculty need to show the way, with their own international activities.
More engineers must act as public intellectuals, drawing upon broad-based skills and experiences to provide articulate leadership in the modern world. Effective quality assurance systems are needed for all engineering education programs around the world. Mutual recognition agreements to move toward acceptance of educational equivalency are a must to allow appropriate mobility for practicing engineers.
We have enormous aspirations to realize the vision outlined above. We know our students, faculty and staff are entirely dedicated to achieving the highest levels of excellence. We live in an era of fierce global competition for talented students and faculty and require ever-improving facilities to conduct our educational and research activities. We seek your support, which is absolutely critical in accelerating our progress toward reaching our goals. Annasaheb Dange College of Engineering & technology is defining a new type of education. We welcome you to our enterprise; join us as we advance to new frontiers of knowledge and education.