Director's Message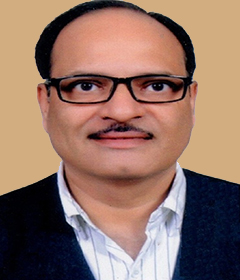 Dr. Vikram S Patil
Director,
Annasaheb Danges College of engineering
Annasaheb Dange College of Engineering and Technology, (ADCET) is situated at the heart of the lush green and prosperous agricultural hub of Western Maharashtra bestowed with an abundance of rivers and mountains. ADCET is one of the renowned Autonomous Engineering Colleges affiliated to Shivaji University, Kolhapur.ADCET offers an exemplary infrastructure and learning environment in the following undergraduate degree programs.
Aeronautical Engineering [Accredited by NBA]
Automobile Engineering [Accredited by NBA]
Civil Engineering [Accredited by NBA]
Computer Science and Engineering [Accredited by NBA]
Electrical Engineering [Accredited by NBA]
Food Technology [Commenced in 2019-20]
Mechanical Engineering [Accredited by NBA]
Artificial Intelligence and Data Science [Commenced in 2021-22 ]
Computer Science & Engg(Internet of Things and Cyber Security Including Block Chain Technology) [Commenced in 2021-22 ]
The Institute envisions excellence in technical education with a focus on - enhancing employability rate,innovation, entrepreneurship development, and making environment friendly society inclusive of local needs.
Well-equipped laboratories with substantial support facilities are our strong points. Well qualified, experienced, enthusiastic and congenial teaching and non-teaching staff forms the backbone of our team. They strive to upgrade and update their technical expertise with fervor. The Institute constantly endeavors to enrich ethical and professional work culture among the students.The Institute thus, promises to deliver a quality technical human resource required in diverse sectors of India and abroad.
The Institute aspires to cultivate integral character, and sound mind of the students. The persistent endeavor of ADCET is to develop proficient technocrats catering to the needs of industry, and society at par with national and international attributes of quality. For its progress, ADCET is keen to seek handholding with distinguished centers of learning in India and Abroad. I appeal to Industry and Alumni to extend a similar gesture.
I extend a warm invitation to all the aspiring students to be part of our charged team. I look forward to your suggestions, collaborations and active contributions in our technical journey towards perfection. There is no restriction of time and day to reach me at director@adcet.in